Key Lock & Lantern Convention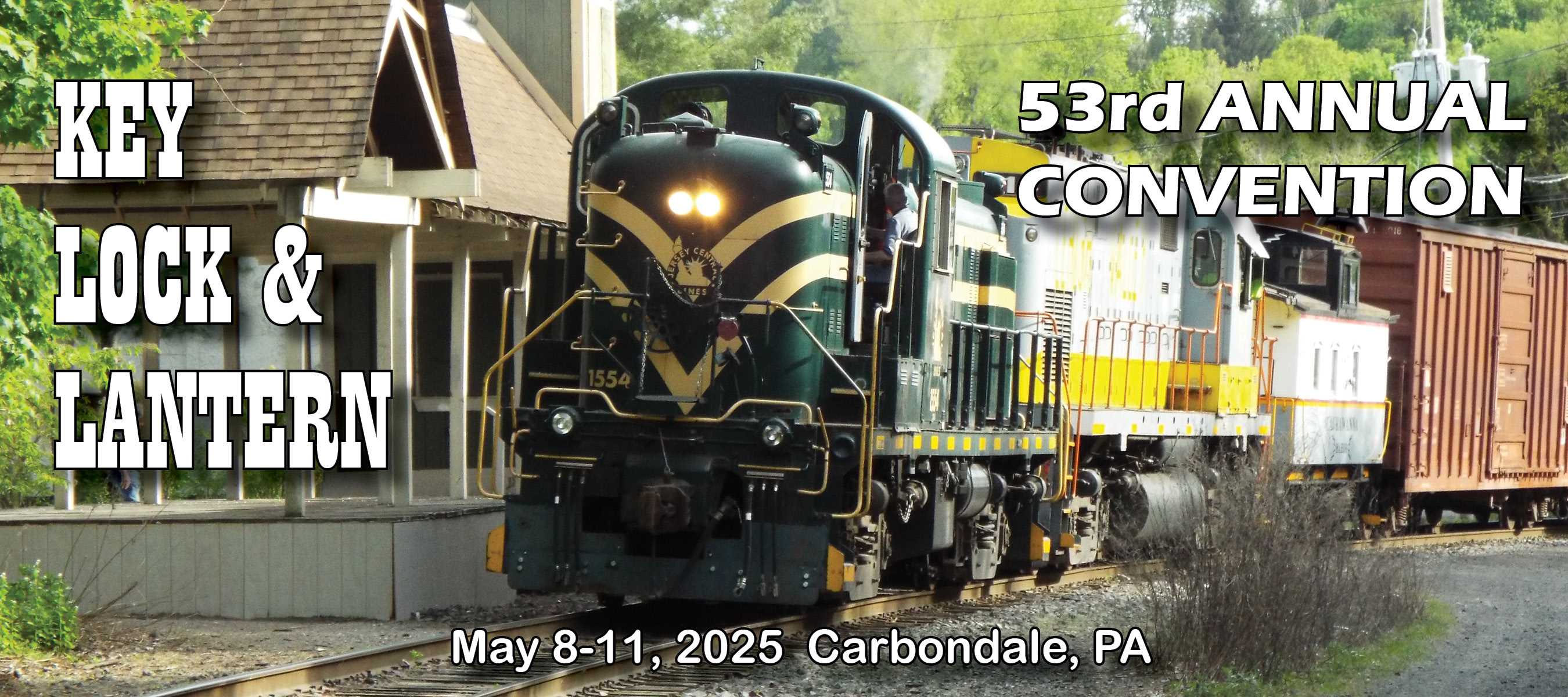 2024 Key Lock & Lantern Convention
May 9-12, 2024 - Carbondale, PA
The 51st Annual Key, Lock & Lantern Convention will be held on May 9-12, 2024 at the Hotel Anthracite in downtown Carbondale, PA, a short distance outside of Scranton, PA. Activities will include a special excursion train, the Transportation History Exposition, railroadiana fundraiser sale, a banquet with railroad history presentations, visits to local museums, and plenty of time to meet with fellow collectors and transportation history buffs. All railroad & transportation enthusiasts and collectors are invited to attend. Join us for an enjoyable weekend!


If you have any questions, contact KL&L President Dave Hamilton at transportsim@aol.com or KL&L Chairman John Brainard at j944wb@aol.com
Please See Convention Policies on Registration Page.
Key, Lock & Lantern holds its annual meeting and convention each year in the northeast, where the group's first railroadiana swap meet was held in 1973. The KL&L Convention is different from railroad hobby shows, as it is a smaller gathering of serious historians and collectors, where sharing knowledge is equally as important as trading memorabilia. While a fair amount of railroadiana changes hands at the swap meet and auction, the most valuable aspects of the convention are the educational and networking opportunities. Photos of recent conventions are posted on our Facebook Page & Flickr Page.
The Following Links Are Paid Advertisements