Key Lock & Lantern Convention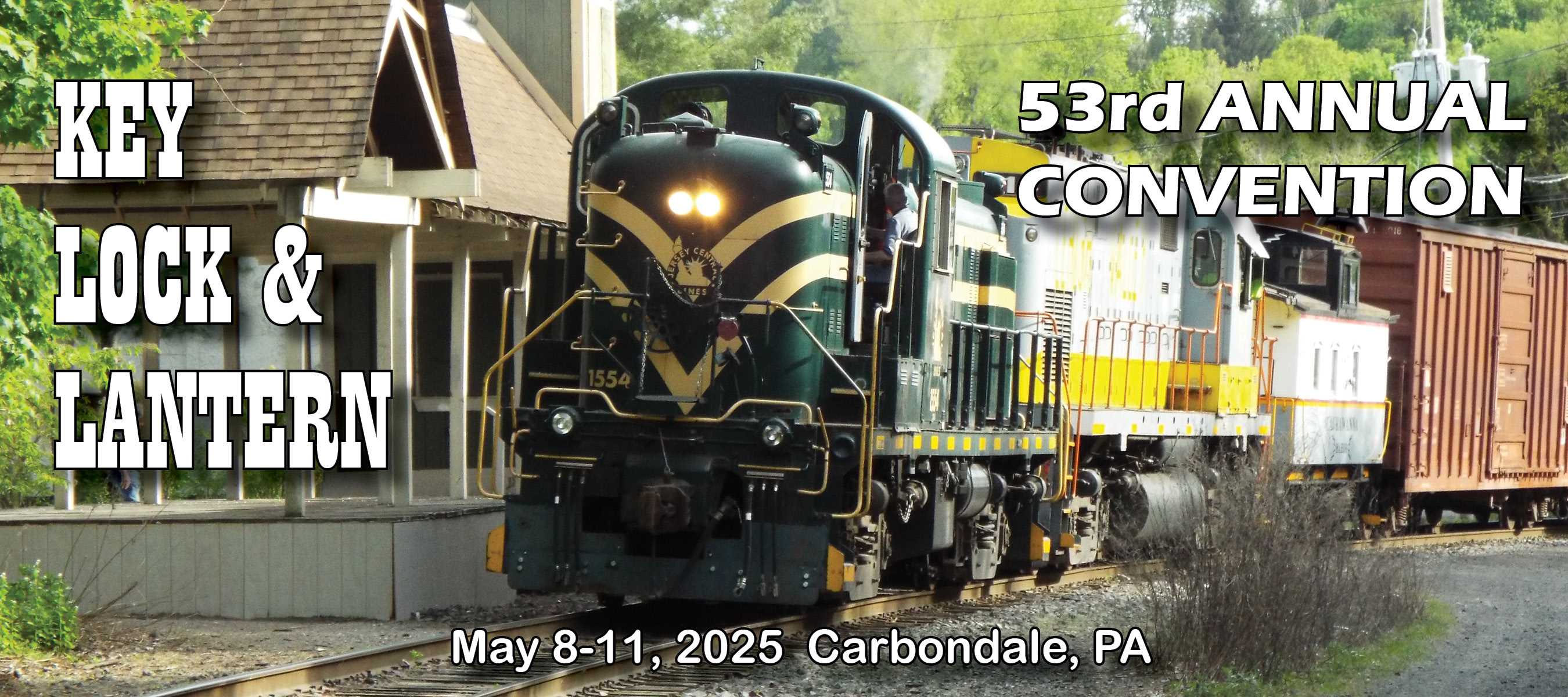 2024 Key Lock & Lantern Convention

May 9-12, 2024 - Carbondale, PA

Key Lock & Lantern Members - Online Registration via Paypal

To register securely online using Paypal, click on the "Add to Cart" button for each event that you would like to register for. You will then be taken to the "Cart" where you can update the quantities for additional tables, etc. After you update the quantity on the item, click on "Continue Shopping" to return to this page. You may then add additional events, etc. When you are done adding items to your cart, you can check out using a Paypal account or credit card.

Important: Admission to all events is by advance registration (except "at the door" registration for the Transportation History Expo). All registrants will be checked in by name and must wear their name badge during each event. Any changes to the names of attendees must be made through KL&L. This policy also applies to anyone purchasing an Early Admission Registration Package from Transportsim on eBay - any changes must be made through KL&L.

If you have any questions, contact KL&L President Dave Hamilton at transportsim@aol.com or KL&L Chairman John Brainard at j944wb@aol.com

Convention Policies: Final schedule with exact meeting times will be listed in the convention program. Train rides are subject to changes of route, schedule & equipment, at the discretion of the railroads. Due to limited availability of table space, train & banquet seats, refunds will not be issued in the event of cancellation, unless the space can be resold. In the event of cancellation of any convention activity, refunds will be issued for that particular event. Exhibitors are responsible for checking table legs, the security of their displays, and for any damages caused to the hotel or facilities. Key, Lock & Lantern will not be responsible for any injury, loss or damage incurred during participation in the convention. Exhibits must consist of authentic railroadiana, railroad history displays, historical model dioramas and related materials. Reproductions must be clearly marked. Registration indicates acceptance of these policies.
The Following Links Are Paid Advertisements